From €9.17 per Bale
ECOFUEL™ PiniKay Heat Logs
Zero waste. 100% byproduct.
ECOFUEL™ Pinikay are very dense and long-burning heat logs made of 100% Oak and Beech sawdust from sawmill byproduct waste. The logs are assembled in packaging-free bale for less waste and are easy to store and handle.
I was tired of the messy peat briquettes we had been using and wanted something more eco-friendly, and thankfully I came across EcoFuel. The PiniKay Heat logs are a great, clean and consistent burner. I use them in our open fire, and they give off great heat.
— Tony (customer)
Checking local availability
Specs & Instructions
ECOFUEL™ Pinikay is a high-energy & cost-efficient product, and heat output produced from a single kilo of Pinikay equals 5.26 kWh of energy. 10kg Bale = 52.6 kWh €1.35 per kg or 25.6c per kWh Moisture content is extremely low, ranging between 5-6%. The ash content from these heat logs is less than 1%, and as a 100% natural product, the ashes can also be utilised as fertiliser for your plants in a garden.
As smokeless fuel, Pinikay Heat Logs can be used in all types of solid fuel appliances, including traditional fireplaces and fire pits and can replace the need for fossil fuels like coal or peat. For quick and easy lighting, we recommend using kiln-dried kindling & 1pc of Waxies.
Our very first No'-Single-Use-Plastic briquette product is assembled into a bale of 12 x Heat Logs. Single Bale = 10kg 12 Logs Per Bale Length = 20cm Diameter = 6.5cm The bale is held together with two 100% recyclable straps.
Pinikay Heat Logs are easy to store and require dry storage space. Storing this product incorrectly can result in the loss of the product. As a result of improper storage, the heat logs may expand and lose their density, resulting in a poorer burning experience.
Responsible Forestry
We strive to reduce waste where possible and focus on recycling wood waste materials from sustainably managed forests to produce highly energy-efficient heating products. Pinikay is our first ''Zero Packaging'' heat log, and with every bale of Pinikay sold, we eliminate 3 sq. ft. of single-use plastic. Putting together just 842 bales of Pinikay, we're eliminating a single-use plastic equal to a size of a tennis court.
EPA Registered Fuel
Ready to Burn
Woodsure Ready To Burn certified. Company ID: WS5550.
BS EN ISO 17225-3:2021 Certified.
Customer Reviews
Write a Review
Ask a Question
07/12/2023
Debbie L.

Ireland
05/12/2023
Paula B.

Ireland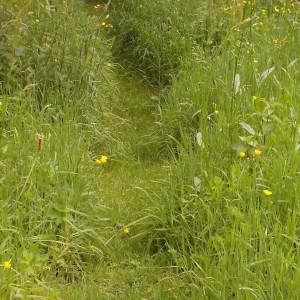 JK
05/12/2023
Jane K.

Ireland
I recommend this product
Efficient friendly service delivering my usual pinikay briquettes
Excellent and fast service . Always paying attention to instructions as to where to leave a delivery too.
04/12/2023
Barbara-Anne H.

Ireland
I recommend this product
BA
Super easy site to use, good value for a great product. Delivery men always helpful. Would recommend.
EcoFamily Rewards
Earn reward points on your purchases online or in-store.
We offer two types of nationwide delivery service. For orders with fewer bales, we have our concierge trolley service, The Final 40FT® or a nationwide Pallet Delivery for the full pallet order.
Pick up
Order online and collect from your nearest Ware+Store®
You can pick up your online order free of charge at the nearest Ware+Store® location during the opening hours. A pick-up is an excellent option if you live nearby and for a smaller order, that can easily fit into the boot of your car.
We offer Free 30 Days Returns & Money Back Guarantee on all your purchases made online or at Ware+Store®.
Read our returns policy to learn more.
Explore all the places where you can buy your favourite ECOFUEL™ products and find our partners who use our products to fuel their business.

Find us locally.
Commercial Enquiries
We would love to hear from you about your project or business venture.