ECOFUEL™ Kiln Dried Kindling
Pickup currently unavailable
"Easily stored; good size for Kindling need only a couple of sticks with the firefighter. Highly recommended."- Mary Helen.
Product Information
Made from Pine and Spruce wood, which contains a natural resin, our Kindling will light easy to get your fire going straight away.
It's forest-friendly

 and sustainably sourced. (Learn more 

here

)

This box is jam-packed with repurposed Kiln Dried softwood. It actually was meant to be skirting boards believe it or not. 
Our boxes are easily stored by your fire at 32cm x 23cm x 14cm.
Keep your fireplace clean. These babies pack away tidily with no messy bags to clutter up your living room. 
Product
Use & Utility
Sustainability
Energy Output
Packaging & Size
Storage
Customer Reviews
94
reviewers would recommend this product
Write a Review
09/06/2022
Paul C.

Ireland
I recommend this product
Superb Kindling
Easy order, fast delivery, superbly packaged and a great product. Great for getting the fire started and fantastic to be able to store it in the box it was delivered in
Hi Paul, Thank you for the lovely review! We also love the packaging, it's clean and neat plus recyclable. We can't wait to welcome you back! Janis
14/05/2022
Derek C.

Ireland
I recommend this product
Fantastic!
Great wood at a great price with outstanding delivery and placement. Absolutely the best!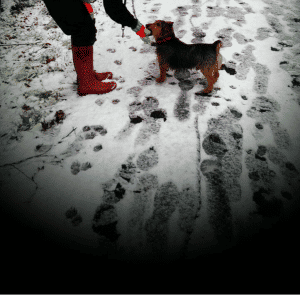 LL
01/04/2022
Louise L.

Ireland
I recommend this product
Kiln Dried Kindling
Terrific as always - Top notch company which understands and delivers customer service like few others!! The kiln dried kindling is a great way to get the fire started.
Thank you for taking the time to leave such an awesome review, Louise. I'm glad to hear we keep meeting your expectations and hope we can continue to do so. Jessica
14/03/2022
Louise R.

Ireland
I recommend this product
Great service
Great product and service. Nice to see an environmentally sustainable business deliver at all levels.
Thank you for the review Louise. Being sustainable is our main goal so its always nice to hear it is being recognized and appreciated! - Jessica
Earn Rewards
Give €10. Get €10.
Can we send you a €10 discount?
Join EcoFamily to use your referral link to introduce a friend to ECOFUEL, and we'll give them a €10 discount they can use right away.
If they purchase within 30 days, we'll give you a €10 discount too. 
If you are already an EcoFamily member, claim your personal referral link.
The best part, invite as many friends as you like, and we'll give you €10 every time.
Home Delivery
Learn more about our delivery service by visiting the About Delivery page.
Pick Up
You can pick up your online order free of charge at the nearest Ware+Store® location during the opening hours. Pick up is an excellent option if you live nearby, and for a smaller order, that can easily fit into the boot of your car.
Free 30 Days Returns
We offer Free 30 Days Returns & Money Back Guarantee on all your purchases made online or at Ware+Store®.
To learn more, visit our returns policy.
Find Us Locally
Check out all the places where you can buy your favourite ECOFUEL™ products and find our partners using our products in their commercial operations.

Find us locally.