Part of our Tiny Changes project is trying to make the world a greener and more environmentally appealing place. So while some of our changes are about making our products more transparent or improving our services, some are because we want to do nice things for customers and the planet…This change is one of those!
Since a celebratory event at new Dublin Ware+Store (you know this one ➡️ Our Dublin Journey) was out of the question with Covid-19 safety regulations we had to find a new way to thank our Dublin customers for supporting our new venture, so we started thinking outside the box...
This is where Wildflower Seed Bombs came in!
We ordered up a whole bunch of seed bombs from the lovely folk at seedbomb.ie and set to packaging them up…
We had some help behind the scenes of course from our Assistant Manager of Tiny Changes...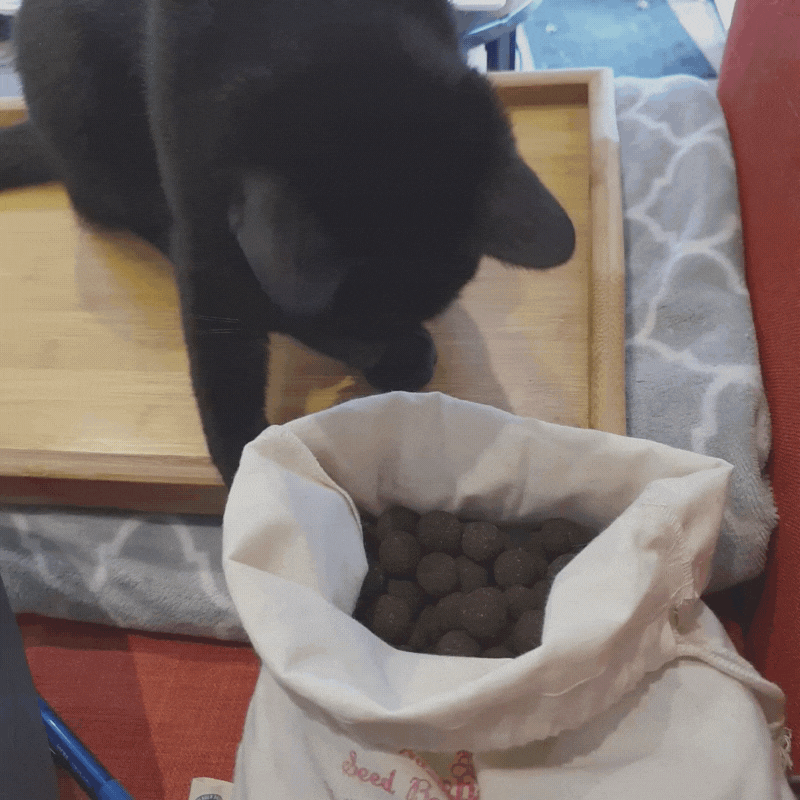 But before we knew it we had a whole box ready to go!
So now you might be asking: Why Wildflower bombs?
We wanted something that would have a positive impact on the environment, and what is more important to the environment than supporting bees. Did you know that bees help to pollinate 80% of Irelands main food sources and that 50% of the 97 bee species in Ireland are at risk or in decline? So spreading some tasty treats to help our ecosystem seemed like a perfect project for us!
Bees and other pollinators thrive from wildflower plants so it just made sense to us that we would spread the seeds far and wide to keep our little stripy friends keep going.
For now we're just sending these out to our lovely customers in the Dublin area but keep an eye out because we love the idea so much it could go nationwide very soon!